Team SPQR from the Liceo Galilei wins the Soccer Light Weight, once again
Team Spqr1 from the Galileo Galilei technical institute in Rome won the Soccer Light Weight Category at RoboCup Junior to clinch its fourth world championship. The prestigious title goes to students Valerio Flammini and  Davide Belli, and their Professor, Massimiliano Manfré.
 
During the school year that just ended, Davide graduated with a 100/100, while Valerio finished his fourth year. The delegation was also accompanied by Prof. Paolo Torda, a pillar of both Roman and national robotics, who has trained and attracted hundreds of students and champions to robotics.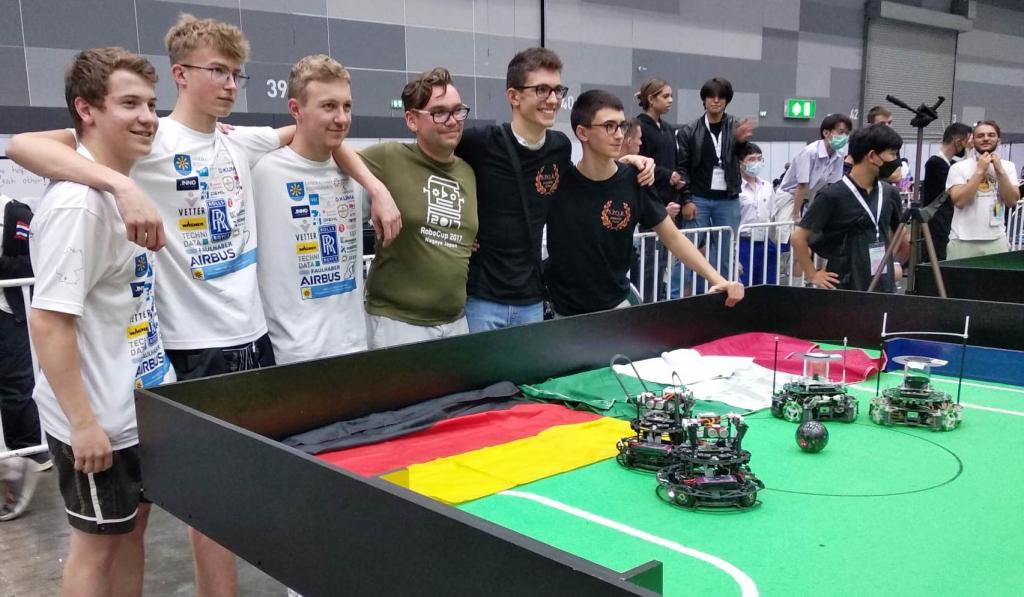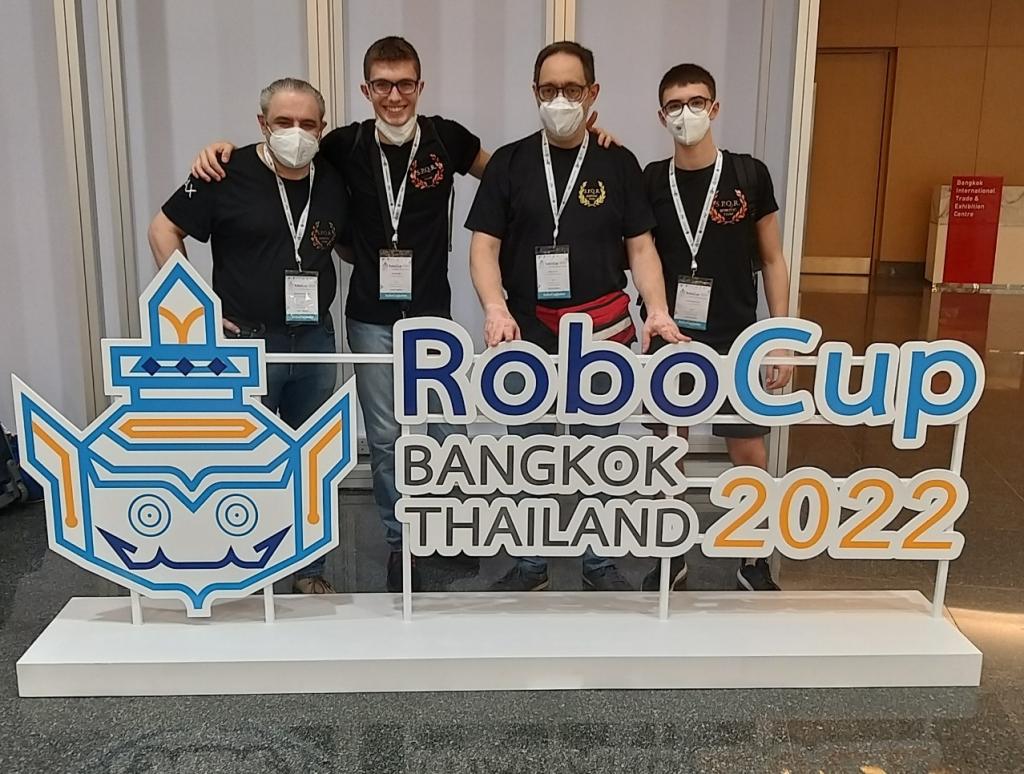 Davide Belli has won his second championship. Last year, during the pandemic, he won the Worldwide 2021 edition together with Emanuele Coletta and Siria Sannino, in collaboration with Matteo Bonafede and Lorenzo Aloisi for graphics and video production. 
For Davide, it's a family affairs … in 2016, he participated with his father Andrea and brother Filippo in his first Rome Maker Faire with Project "3D Pac Robot Man." The project was inspired by the classic 1980s videogame with the dot eating character pursued by ghosts. The family format team also included other peers and their parents: Carlo Coletta, Emanuele Coletta, Ferdinando Miraglia, Paolo Miraglia and Emanuele Alfano.
A mechanical designer, Andrea has patented a manual stair lift that can also be motorized.
Team Spqr was selected for the World Championship at the 15th edition of RomeCup, organized with the patronage of the City of Rome and the support (as partners) of the Regione Lazio, Lazio Innova, SAP, ENI and the Fondazione Lars Magnus Ericsson; as well as technical support from Make a Shape and in collaboration with Edu4AI, a project co-financed by European Programme Erasmus+.