DIAG is in Bangkok with Team SPQR and the Nao robots
During the many editions of RomeCup, they were on the side-lines organising exciting football exhibitions for the younger visitors, like the penalty kick-off with Nao goalkeepers. In the meantime, however, they were training for the World Robotics Championship. They are the engineers and researchers of Team SPQR from the  "A. Ruberti" Department of Computer, Control and Management Engineering at  Sapienza University in Rome, who are now in Bangkok (Thailand) to compete in the RoboCup Standard Platform League (July 13-17, 2022) with their fun humanoid Nao robots that we met at the Rome Campidoglio.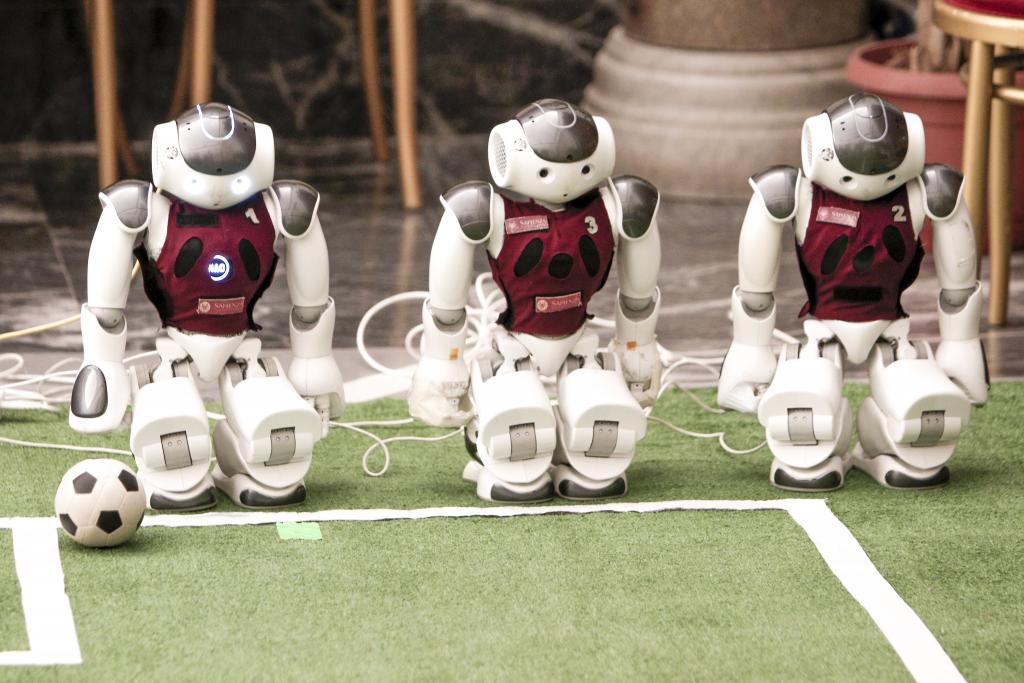 Team SPQR is led by Daniele Nardi, Professor of Artificial Intelligence together with Associate Professor Luca Iocchi. The team manager is Domenico Bloisi. Other members include Vincenzo Suriani (Software Development Leader), Emanuele Antonioni, Leonardo Brizi, Tommaso Carlini, Eleonora Chiarantano, Akshay Dhonthi, David Esteban, Fabian Fonseca, Emanuele Musumeci, Graziano Specchi, Elisa Foderaro, Rosanna Greco, Francesco Petri, Amila Sikalo, and Ester Latini (social media).
One of the sponsors, Prisma, interviewed some of the engineers leaving for Bangkok (all the interviews are in Italian):
Their great adventure begins today, and we will be following it together with that of the younger students [see news: World Robotics Championship in Bangkok].
Best of luck to everyone!