The experience of the three teams from the Savio Collage in Malta at RomeCup 2023
He set off from Dingli on the island of Malta with three teams of students. For the fourth year, Charles Axisa, a professor of robotics and information technology, accompanied students from Savio College to participate in the challenges of RomeCup. The institute is named after Saint John Bosco, also known as Don Bosco, a 19th-century Italian priest and educator. Savio College is committed to providing a comprehensive educational environment, promoting not only academic excellence but also the development of students' personal and social skills. Among the wide range of curricular and extra-curricular programmes, there also is robotics, which helps students develop an open and inclusive mindset.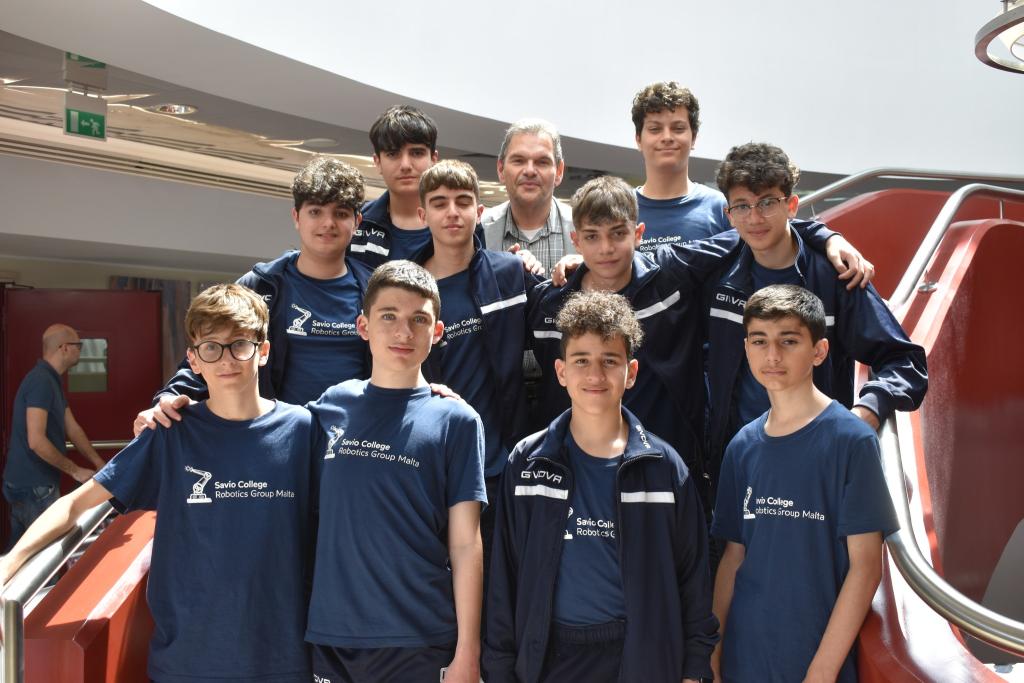 In this short interview with Onelia Onorati on the final day at the Rome Campidoglio, Charles Axisa explains in just a few seconds why he brings his students to the RomeCup allievi.
Walter, Demitrius, and Philip are the three teams that competed in the Rescue Line Category, placing second, third, and eighth. Once back in Malta, the ten students received a special sign of appreciation from their school, a certificate, because their commitment helped to support the Fondazione Puttinu Cares, which helps young cancer patients. The 500-euro win from the last edition was donated to the NGO.