A Master's thesis in Artificial Intelligence and Robotics
We would like to share with you another story about a robotics champion who grew up at the Galileo Galilei Technical Institute in Rome. In particular, an important chapter that concerns the publishing of his Master's Thesis on "Consensus and Formation Control of Unicycle-like Robots with Discontinuous Communication Protocols," presented at the European Control Conference (ECC) 2022. This is the story of Davide Aloisi, 27, who now works as a data scientist for Leonardo.
In 2014, at João Pessoa in Brazil, Davide (who was 18 at the time) and three classmates clinched the World Robotics Championship in the Football Robots Category. In 2015, he won the Global Junior Challenge "Up to 29" Category with Project Ardufonino, the first open source smartphone created with Arduino, capable of making and receiving calls and messages.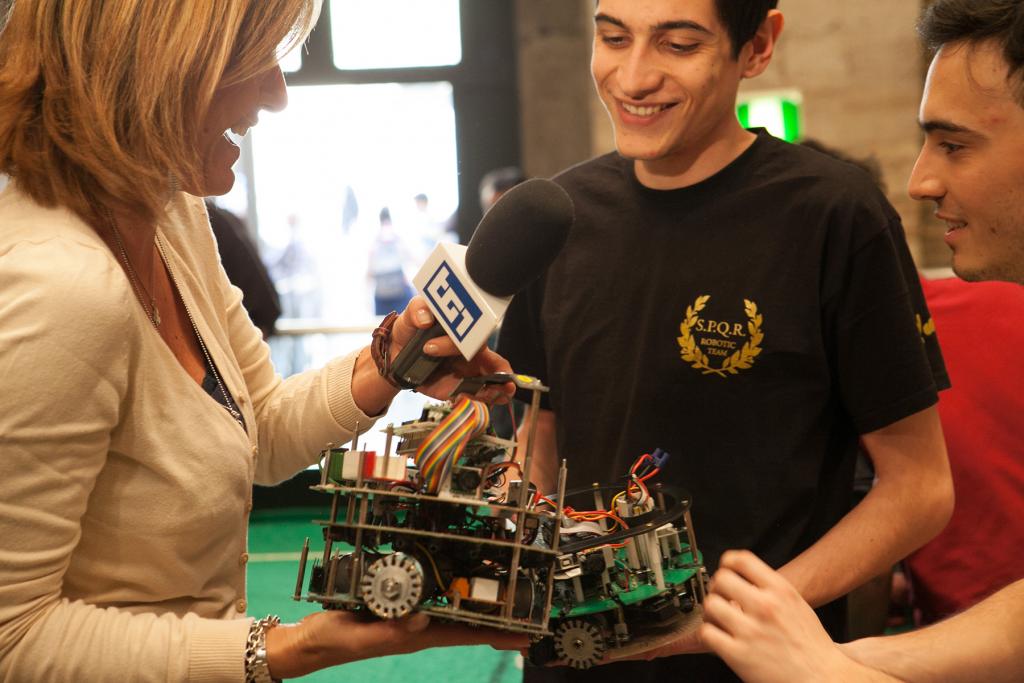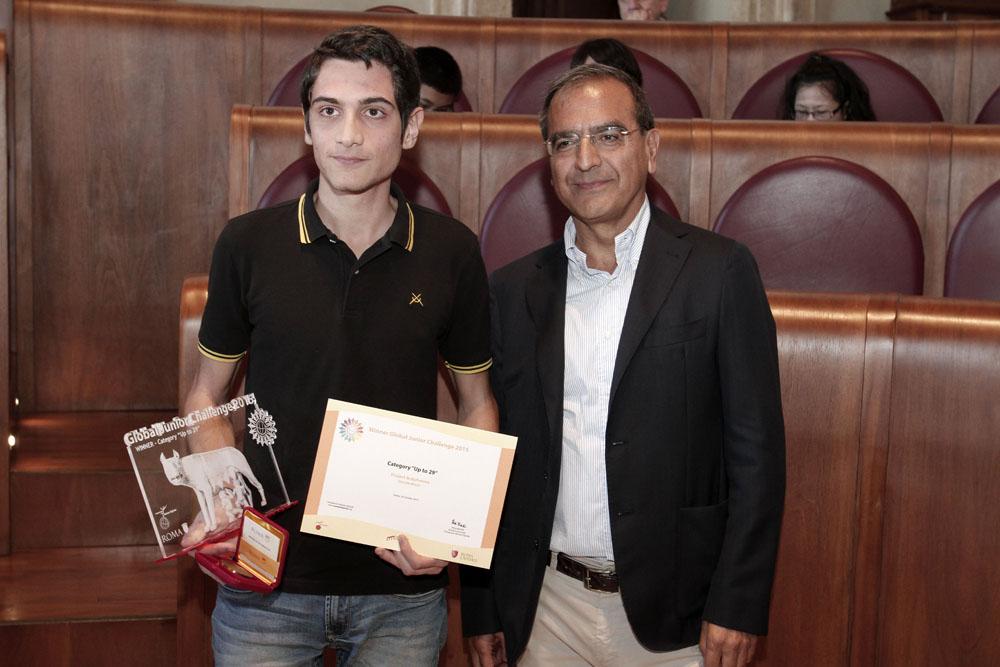 Hart, your painting robot, was showcased at the Maker Faire and at the Media Art Festival. In your free time, you like to work on open-source codes and provide your skills to the community through the Innovation Gym's Computer Recycling Workshop. You are the author of the www.davidealoisi.it blog through which you share open-source resources on robotics, electronics and IT. For six years, from 2015 to 2021, you collaborated with the Fondazione Mondo Digitale, from coach to maintenance manager for our digital environments.
During the first phase of the pandemic, he developed the project of an Asian engineer and printed 3D protective masks, distributing them for free. 
And, also during the pandemic, he presented his master's thesis on Artificial Intelligence and Robotics on-line at Sapienza University. 
He was also featured on EconomyUp, the Digital360 magazine dedicated to digital transformation and entrepreneurial innovation: Circular Economy: How a Robotics Champion Recycles PCs Against the Digital Divide.