Next week, from November 25 to December 1, there will be two international events.
The first is the meeting for Project ACCORD - Attain Cultural Integration through COnflict Resolution skill Development [1] that will be held as part of OEB Global [2] (Berlin, Nov. 27-29), an international conference on the relation between technology and learning (Online Educa Berlino).
The second international event is the first edition of Re-Barcelona [3] (Nov. 29-30), an international forum for a sustainable and ethical fashion industry. Mirta Michilli [4], FMD Director General, and Matteo Viscogliosi, Fab Lab Coordinator at the Phyrtual Innovation Gym [5], will be at the forum, along with the designers who participated in Project Digital Made [6]. Two items of clothing will be showcased: Atypical (winner of the first edition of the Digital Made [6] Contest) by Federico Cesino and Anna Coppola (Naples Accademia di Belle Arti) in collaboration with the Fab Lab Frosinone, and Hypernova by Carmen Moffa (Frosinone Accademia di Belle Arti).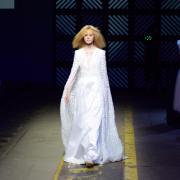 Deadlines to remember: 
This week's activities:
Accord
Project meeting at OEB Global (Berlin, Nov. 27-29)
Six labs on artificial intelligence will be held at the Milan Microsoft House and four in educational hubs with coaches Samuele Sciacca, Eleonora Arnese, Cristian Andreozzi, Fabio Marchi, Nicola Liuzzi, and Vittorio Salvi.
The Regione Lazio Call for the "Free Course on Cultural Marketing Technician" promoted by the Ro.Ma. Consortium and the Gema Business School, aims to train a new generation of cultural marketing specialists. Fab Lab on Friday morning with Irene Caretti.
On Tuesday, Nov. 26, students from the Piaget-Diaz School will work in the Fab Lab with Matteo Viscogliosi [see news: Class Collection [15]].
The project will showcase items of clothing at the Re-Barcelona event.
OpenSpace
All of this week's labs are dedicated to coding. In Reggio Calabria, Coach Maurizio Marrara will work with sixth graders from IC Telesio and IC Radice-Alighieri. On Nov. 28- 29, there will be Coding Lab in Palermo with Francesco Passantino for teachers and students at Euroform, a professional training agency.
This week's labs will involve younger children from the Damiano Chiesa and Via Ceneda schools. On Tuesday, there will be a Robotics Lab, while on Wednesday and Friday on the students will work on digital manufacturing with Federica Pellegrini.
The appointment for women in enterprise is on Thursday in Arezzo [see agenda [19]]
There will be four meetings this week. On Monday, Nov. 25, there will be a Welcome to the Web [21] for migrants and students and Facebook and Instagram Safety [22] for all citizens; on Wednesday, Nov. 27, Words have power! [23] for teachers and on Thursday, Nov. 28, Turn the camera [24] for students.
Monday, Nov. 25: Fake News Lab – a lab to learn about tools to correctly interpret scientific communication and distinguish reliable from fake news.
Five sessions for students in Brescia, Turin and Taranto:
Monday, Nov. 25, 9 am -1 pm | Istituto Pia Marta in Brescia with Roberta Moretti
Tuesday, Nov. 26, 2.30–6.30 pm | IIS Pacinotti in Taranto with Gaetano Manzulli
Wednesday, Nov. 27, 9 am -1 pm | Bosso Monti in Turin with Marta
LSS Caccioppoli in Naples with Aldo Oropallo
Friday, Nov. 29, 9 am – 1 pm| Istituto Pia Marta in Brescia with Roberta Moretti
As usual, over the weekend, the digital manufacturing lab [27](Fab Lab) at the Phyrtual Innovation Gym [5] is open to the maker community: Saturday-Sunday from 3:30 to 8:30 pm.
Google Calendar allows you to follow all scheduled events and save the activities you are interested in in your personal agenda.